Every kid gets a DQ Ice Cream Sandwich at the finish.
100% of your entrance fee is donated to help local kids at Penn State Children's Hospital.
Fun RUn DETAILS
Saturday, August 22, 2020

Starts at 10:15am

Ages 3-10

Sunset Lane Park, 2458 Sunset Ln, York, PA 17408 (West Manchester Township)

The course consists of 10 obstacles including a canvassed army crawl, a pool noodle carwash and a balance beam. The course concludes with a 20 meter dash to the finish line. Volunteers are present at each obstacle to assist your child if necessary.

Each participant must check in and pick up their wristband. Please see Race Packet Pick Up for details.
What does each child receive?
At registration they will get….

After the fun run they will get…
What time is the Kids Fun Run?
The Kids Fun Run starts at 10:30am and goes in waves according to age groups. Waves help to alleviate waiting in line for younger children and gives them more time to complete the course and not feel rushed by older participants. While your children are waiting for their start time, they can play in the bounce houses or on the playground. Bounce houses will be open 8:30am-11:30am. Please note the starting times for each particular age group below. Starting times will also be written on your child's wristband.
10:30am - 9 & 10 year olds

10:35 - 7 & 8 year olds

10:45 - 5 & 6 year olds

10:55 - 3 & 4 year olds
Special Requests
If you would like to run with another participant in a different age group, or have any other requests, we are happy to accommodate as much as possible. Just ask our awesome kid's fun run director, Miss Andrea, on race day at the fun run starting area or email us at info@blizzardrun.com.

Are you in the 5k and your child is in the fun run?
The Fun Run starts at 10:15am for the oldest age group, which is plenty of time to Run/Walk the 5k and get to the fun run on time. Your child is welcome to join you in the 5k if they are only signed up for the Fun Run. They do not need to be registered in the 5K in order to participate with you.
FUn Obstacle Course!
The Kids Fun Run Obstacle Course is always a blast for your kids or grandkids to enjoy. Plenty of volunteers will be present to make sure your kids have a fun and safe experience. Ages 3-10 welcome.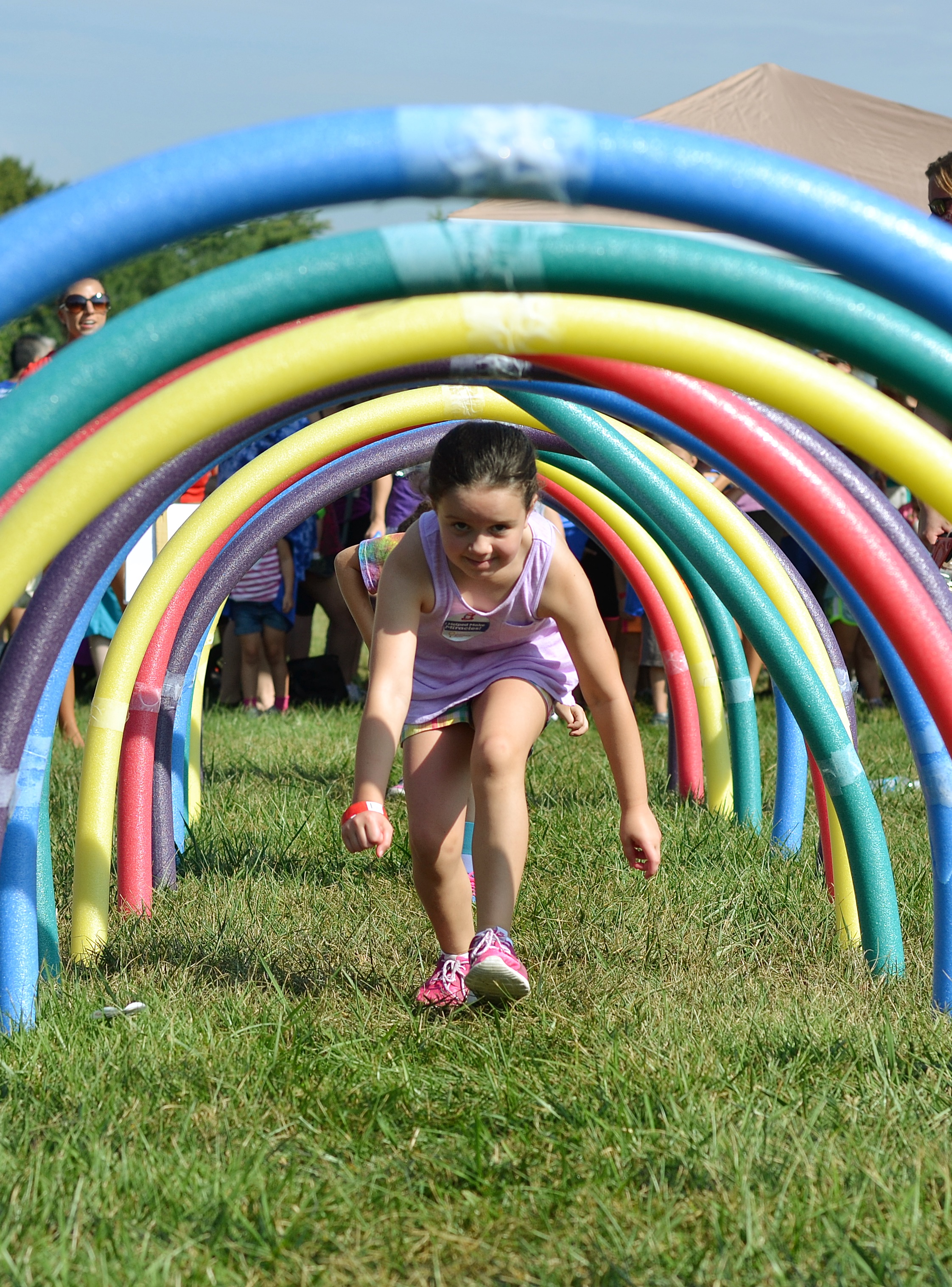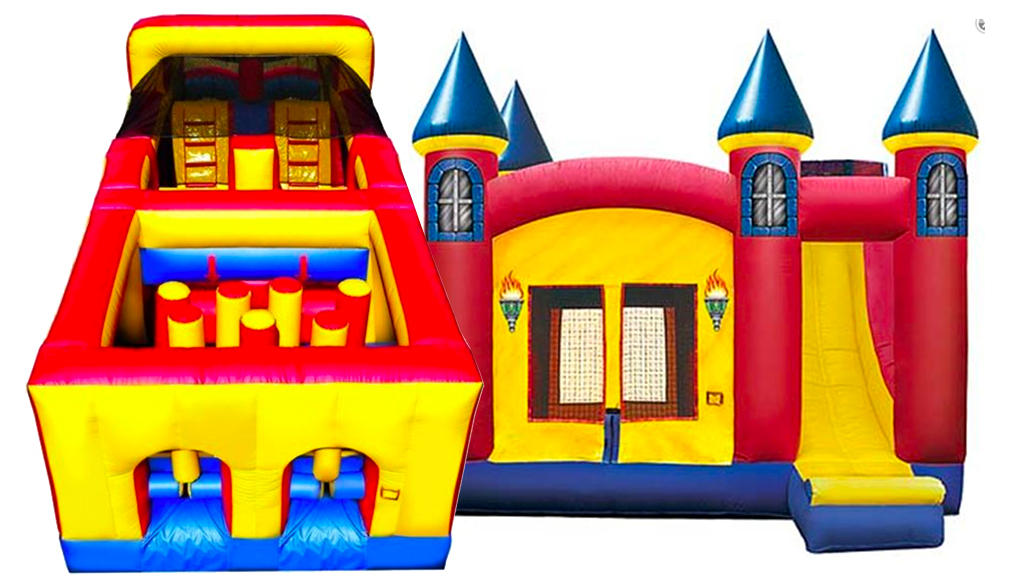 One traditional and one obstacle course bounce house are included!
Pictures with Curley
Curly is Dairy Queen's lovable mascot. Pictures can be taken with Curly throughout the morning's events at the Blizzard Run. If the weather is too hot, Curly melts and won't be able to come out.